>
>
FASMIC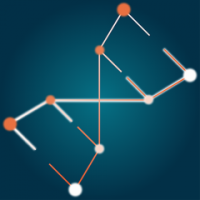 Description

A comprehensive database of experimental-evidence-based Functional Impact of Somatic Mutations In Cancer

URL

https://ibl.mdanderson.org/fasmic/

Language

Python, R and JavaScript

Current version

1.6

Platforms

Platform independent

License

See Terms of Use

Status

Active

Last updated

January 5, 2018

Citation

Ng, P. K.-S., Li, J., Jeong, K. J., et al., Systematic Functional Annotation of Somatic Mutations in Cancer, Cancer Cell 33 (3) 450 (2018). https://doi.org/10.1016/j.ccell.2018.01.021

Contact

Han Liang
FASMIC
Human cancer is usually initiated by acquiring critical somatic mutations in tumor cells. In particular, Driver somatic mutations in the coding regions can modify protein functions, thereby resulting in a phenotypic effect on cell survival and proliferation. eFISMIC is a comprehensive database containing experimental evidence on the functional impacts of somatic mutations detected in human cancer.
Browser Requirements
We recommend use of recent versions of HTML5-compliant browsers such as Safari, Chrome and Firefox; depending on the version, IE might not be suitable. Javascript must be enabled by the browser.
Frequently Asked Questions
License
Login is not required for academic use.
Release History
Version 1.6 was released on 2018-01-5.
Removed from public access on 2015-09-23.
Version 1.4.5 was released on 2012-07-31.
Version 1.4.4 was released on 2012-07-30.
Version 1.2 was released on 2012-06-29.
Version 1.1 was released on 2012-04-15.
Version 1.0 was initially released on 2012-03-23.
For inquiries, contact Dr. Han Liang.
Terms of Use
MD Anderson makes no warranties or representations, express or implied, with respect to any of the content, including as to the present accuracy, completeness, timeliness, adequacy, or usefulness of any of the content and MD Anderson will not be liable for any loss or damages arising from your use of or reliance on information contained in this site or other sites that may be linked to from our site. You may view the content contained on FASMIC solely for your own personal, non-commercial purposes. You may not copy, transfer, reproduce, modify, or create derivative works of any part of the FASMIC content for any reason and you may not use the FASMIC content for any commercial purpose (e.g., you may not distribute, license or sell the content, alone or in combination with other materials, to any other person or entity) without the express written permission of MD Anderson. For commercial licensing inquiries, please contact us at hliang1@mdanderson.org.